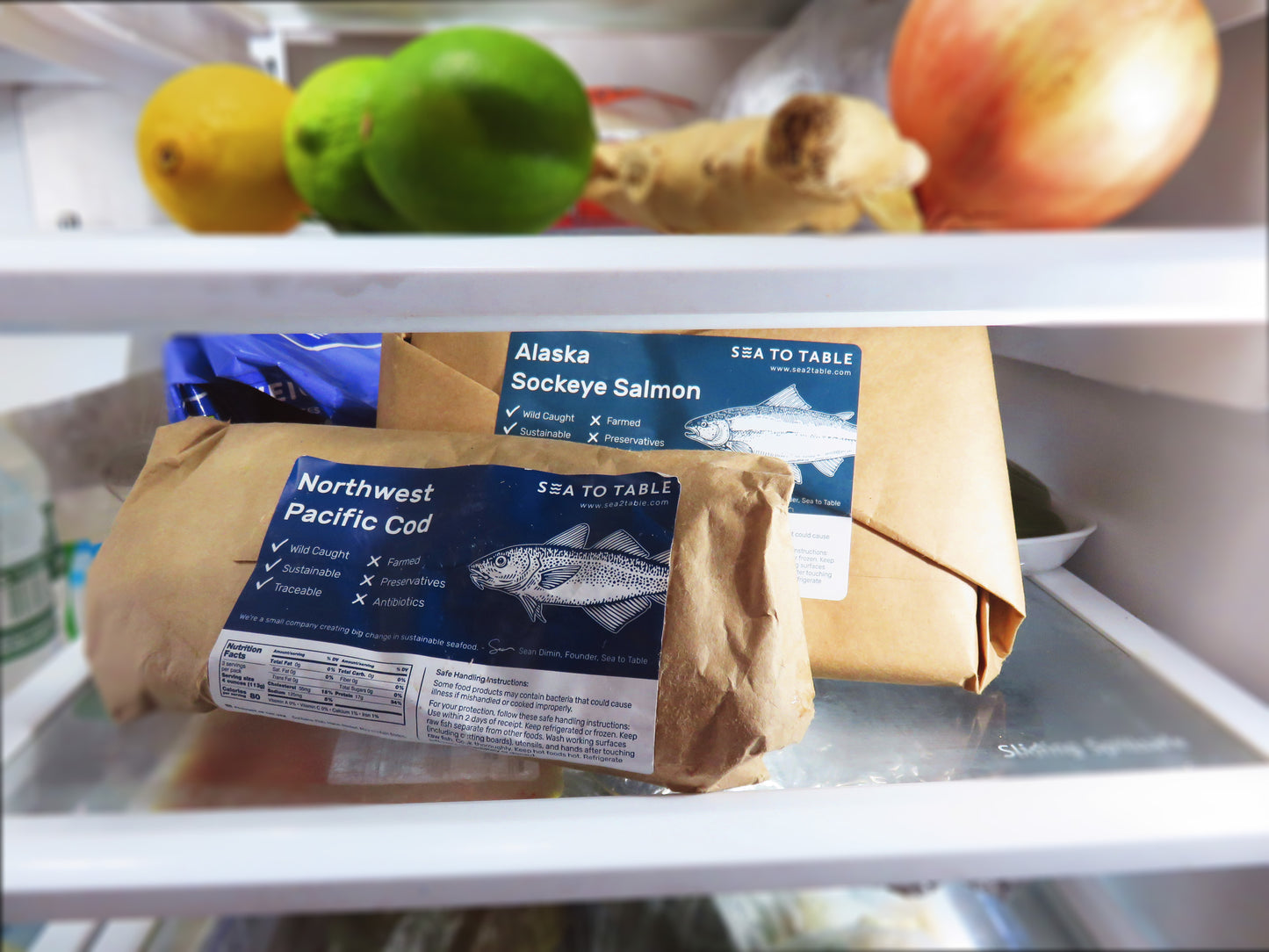 Meal planning should be the most fun, not stressful, part of your week. And at Sea to Table, we want you to feel good about the fish you eat. Thinking ahead to defrost your fish can seem like an extra step, but we promise it's worth the wait. Follow our tips for an easy and proper thaw:
Slow & Steady Is Key
While we flash-freeze our seafood in seconds to guarantee peak freshness, the defrosting process is not quite so speedy. For the best texture and most delicious flavor, thaw your seafood in the fridge for 24 hours before you plan to cook it.
Get Inspired While You Wait
You don't need to memorize a restaurant-quality recipe before taking your fish out of the freezer. In fact, you have an entire day to browse for kitchen inspiration before the frozen seafood is, well, no longer frozen. Get a head start and check out the seafood recipes on our blog.
Don't Have All Day?
For last minute thawing, we recommend letting the seafood sit, in plastic packaging, under cold running water. Best not to microwave, as this can compromise the pristine quality and tender texture of the fish fillets.
Before The Heat
Before seasoning and cooking, double check that your seafood is fully thawed and pat it dry. If you're in the market for crispy skin, you're best off bringing the fish closer to room temperature and adding it to a pre-heated pan.
Cook & Enjoy!
---
← Older post Newer post →