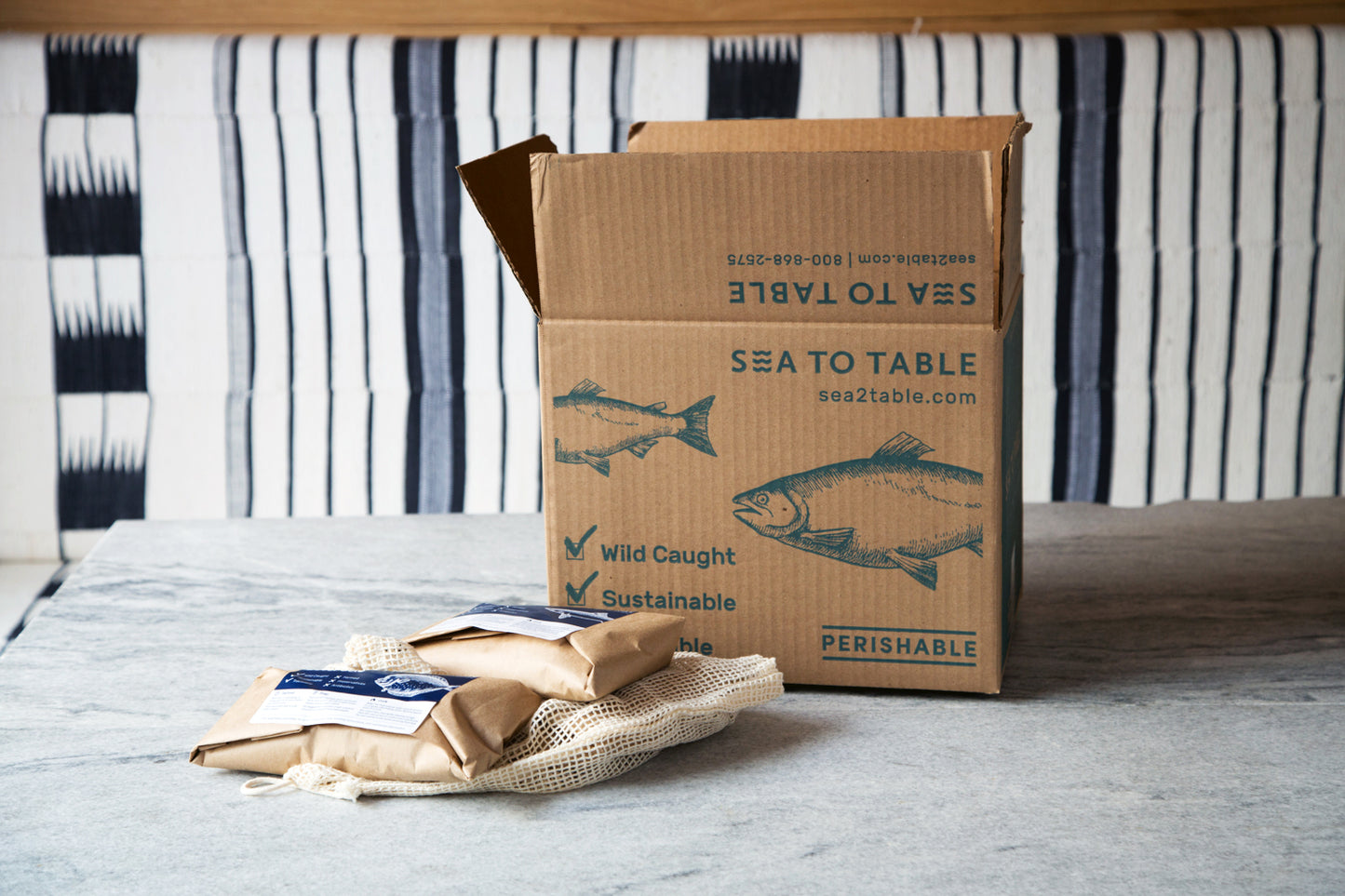 The Whole (Eco-Friendly) Package
Sustainable seafood is about more than catch methods. At Sea to Table, we believe that a better food system requires responsible decision-making at every step of the way. 
That's why all our home delivery seafood is packed with plenty of dry ice in eco-friendly, fully curbside recyclable insulation. Without gel packs or sytrofoam, there's less hassle and less waste. Then, all orders are shipped via ground transportation instead of by plane for a smaller carbon footprint.
By making responsible decisions from sourcing to delivery, we're helping to protect the planet for generations to come. There's never been a greener way to Eat Better Fish.
---
← Older post Newer post →