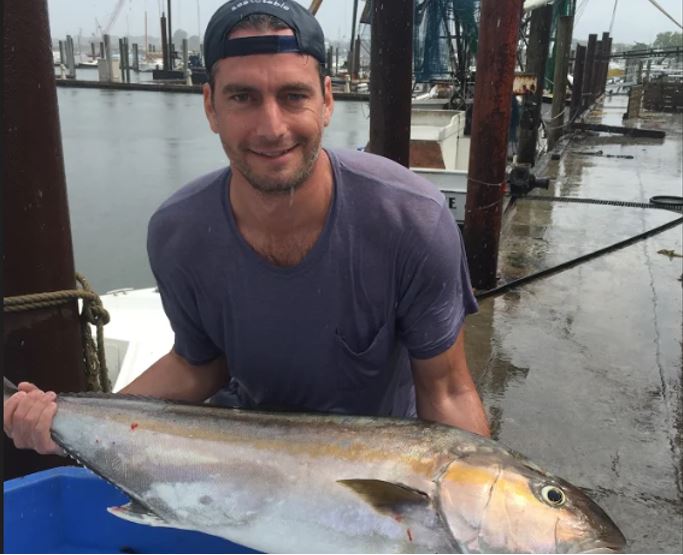 To our valued customers, suppliers, partners, and friends,
Thank you to so many of you for reaching out over the past 48 hours about the recent news coverage on Sea to Table. I'm writing today because the article contains numerous misstatements and false allegations, and I'm here to set the record straight. I simply cannot stand by and let this story cast such doubt on the things we hold most dear – our mission, values, character, and integrity – or erode your trust in our family business. While this process has presented some opportunities for Sea to Table to clarify our communications, we want you to know we're working tirelessly to solve these challenges and will continue to do so in the days and months to come.
Several allegations in the article are worth addressing specifically to provide clarity because they are unsubstantiated or misleading:
Claim: Sea to Table's supply chain is tied to "fishermen abroad who earn as little as $1.50 a day working 22-hour shifts without proper food and water" and "the destruction of marine life."
Truth: We were founded on complete transparency from point-of-origin to consumption, and we have to take full responsibility for every piece of the supply chain. The very loose presumptions made in these claims are simply unfair. First, the link to foreign-sourced seafood is based on DNA testing referred to in the story as "preliminary" and "pending" without any conclusive supporting evidence. That's because the technology used in this testing is still being refined and it can't come close to providing a definitive sourcing result. We also don't have any documentation from the reporter backing these claims.
However, once presented with this claim, we immediately conducted a traceability audit with Gosman's for the order in question. Gosman's provided us a proof of purchase from the F/V Sharon G showing a domestically sourced product. We had no reason to believe the product was sourced internationally, and all our suppliers know we are vigilant about domestic-only. Until we are 100% certain this was not the case, we've since ended our relationship with Gosman's.
The unimaginable working conditions and horrific treatment of marine life in the international seafood industry must be addressed, and while we applaud this reporter's prior coverage on the topic, an attempt to connect us with such practices goes too far. We would have never accepted overseas product fished in this manner, and Gosman's is in absolute breach of our agreements with them if this allegation is true.
The bottom line here is we may have been misled by one of our trusted suppliers, but we've taken action. Sea to Table immediately terminated our agreement with them, and because traceability is a cornerstone of our business, we will continue working to address and improve these processes across all our suppliers.
Claim: We mislabeled Montauk Tuna and "there was no indication it had been landed in another state and driven more than 700 miles to Montauk."
Truth: Building a scalable supply chain for a highly migratory species is really challenging, and we understand the limitations in our ability as a growing business to communicate this complexity. We were aware this product was coming from North Carolina based on tuna migration patterns and never tried to hide it, but recognize instances where we could and should have been clearer with our customers. Always looking to improve our business practice, back in March of 2018, we decided to stop selling fresh fish landed in one state and shipped from a different state. Nonetheless, there were instances when our North Carolina-sourced tuna was described on invoices as being from Montauk. We take full responsibility for this error.
Regarding the F/V Standin' Up being listed as a supplier, we were provided this vessel information by Gosman's. We have also called Capt. Rob Devlin of the F/V Standin' Up to apologize for any misuse of his vessel name.
Claim: "Some of Sea To Table's partner docks…are not docks at all. Their seafood was advertised as 'just landed' from wholesalers and retailers like Santa Barbara Fish Market…and Red's Best in Boston. Both collect seafood at harbors and companies up and down their coasts."
Truth: Sea to Table works with independent fishermen, commercial docks, regional aggregators and larger processors on all U.S. coasts that we collectively refer to as docks in sales and marketing material. Both Red's Best and Santa Barbara Fish Market directly purchase and offload from vessels and fishermen at waterfront locations. Working with this broad cross-section of the industry allows us to scale our mission. In addition, these businesses provide the ability to cut and pack fish in HACCP-certified facilities that meet our food safety standards.
Claim: "Sea to Table also promoted fresh blue crab from Maryland in January, even though the season closed in November…and was also offering species in other parts of the country that were illegal to catch, out of season and farmed."
Truth: Sea to Table, through our supply partners, offers fresh blue crab meat when available, and pasteurized or frozen product year-round. Some domestic crab-picking houses, including ones located in Maryland, will source fresh and live crabs from surrounding states while in season to extend their production and make work available for employees protected under federal and state labor laws. This product was labeled as fresh Maryland crab in January by our supplier (or crab-picking house) because it was picked there. It was sourced from states in the South Atlantic where crab fishing was in season, legal and sustainable.
We take full responsibility for not providing a more accurate description, however, to put this claim in context, Sea to Table only sold five pounds of this crab through one order. Again, an opportunity for improvement on our end, but not an example of a widespread practice of fraud and misrepresentation, as the reporter depicts.
Claim: Sea to Table is selling red abalone advertised from Central California that must be grown in tanks because "it's been illegal to harvest commercially from the ocean since 1997" and "hasn't been transparent about selling farmed shellfish."
Truth: The error here is that we describe our overall offering as wild-caught and never farmed, however, several of our shellfish offerings are raised via mariculture, which is a form of marine farming that's different from fin-fish aquaculture. We fully stand behind farm-raised shellfish because it's very sustainable – they are just as environmentally friendly as wild oysters, and you can check out our blog post on that here. The abalone we sold was raised via mariculture and hence not illegal. Although it represented an insignificant part of our business (less than 1%), we have also discontinued shellfish raised via mariculture for the time being to avoid any miscommunication.
Claim: We placed "canary rockfish on the distributor's chef lists when the fish was illegal to catch."
Truth: Canary rockfish was placed on the overfished list in 2000 but was removed from that list in 2015. The first canary rockfish we ever sold was from Santa Barbara in 2016. Today, canary rockfish is listed as "yellow" or a good alternative by the Monterey Bay Aquarium's Seafood Watch program. We don't understand the reporter's claim that it is currently illegal to catch.
--
I hope this information demonstrates that while we have some work to do in reviewing our systems and communications, our ethics and intentions are sound. Our mission is to be the leading, highest-quality brand of better-for-you and better-for-the planet seafood. Every single one of us at Sea to Table lives our mission day in and day out. In fact, all of us post a copy of our purpose, mission and core values on each of our desks, and we come to work every day working our tails off to achieve it.
This mission is challenging and complex, but that's part of the reason why we love our work. We're helping to create positive and sustainable change in an industry desperately in need of it. We've been at this for 10 years and are proud of our accomplishments.
So, we encourage you to read the AP piece with a critical eye. It wove together a sensationalized, damning image of our company without a full understanding of the facts. I would be happy to further explain our business practices and our ongoing commitment to improving our systems and communication as we grow.
Please don't hesitate to reach out at sean.dimin@sea2table.com.
Sincerely,
Sean Dimin, Founder
---
← Older post Newer post →