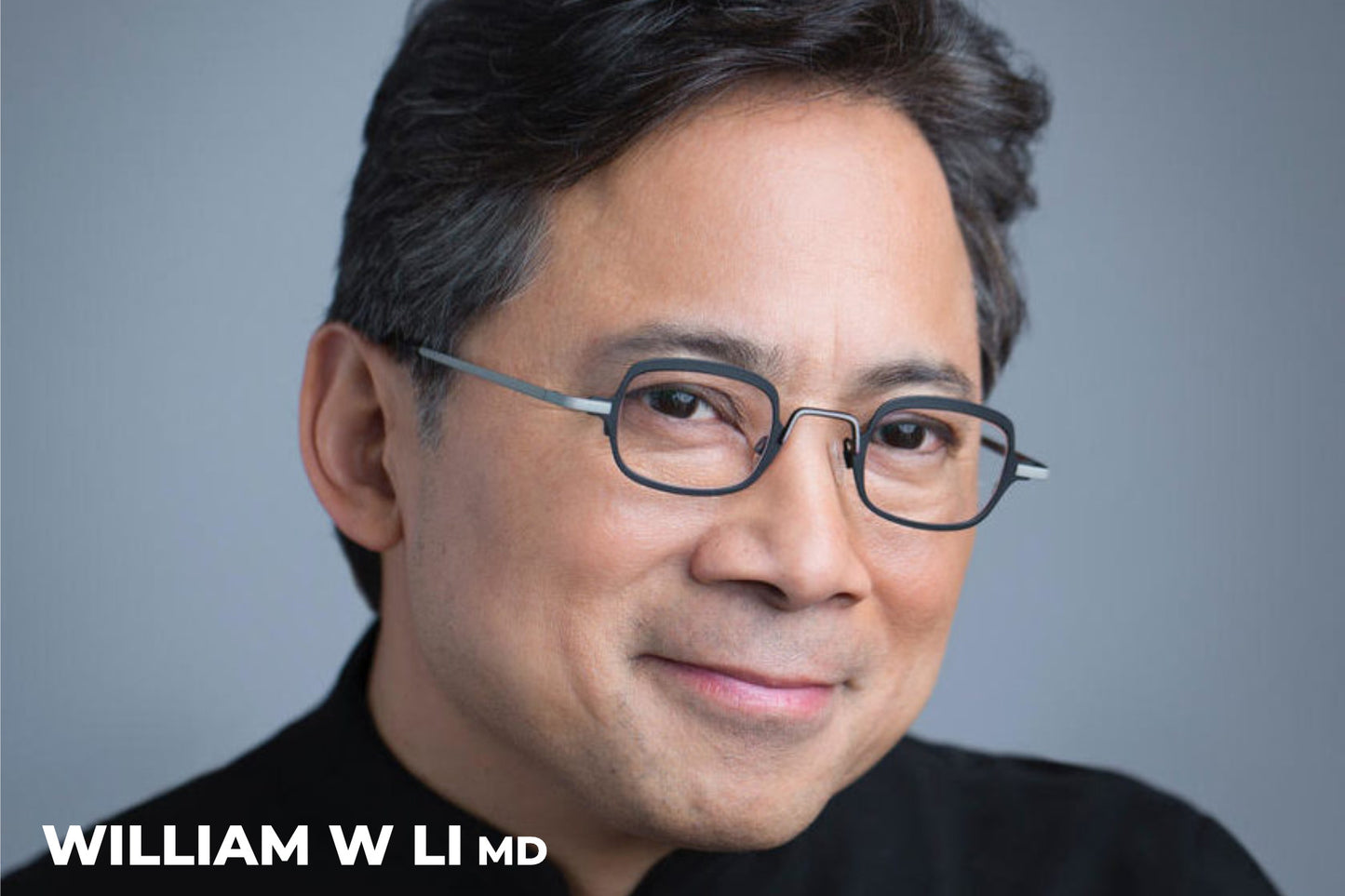 Two weeks ago, we had the amazing opportunity to host a Seafood Masterclass with the renowned Dr. William Li, author of the New York Times Bestseller Eat to Beat Disease. We learned so much about how seafood can improve your health, and got great tips and recipes for choosing and eating the right fish. There was a lot of information, but these are our top five takeaways from Dr. Li's class. For the full series recap, see below.
Top 5 Takeaways from Dr. Li's Class
First and foremost, we should think of food as medicine that we take three times a day. Everything you put in your body has its medical benefits or detriments.
Eating seafood can activate your health defenses. People who eat seafood regularly have fewer occurrences of heart disease, diabetes, and some types of cancer. Fish contains healthy Omega 3 fats that improve circulation and gut health, elevates the number of stem cells, promotes a healthy immune function and protects your DNA.
The distinction between wild and farmed fish is an important one. You are what you eat, and that goes for fish as well. Wild fish accumulate Omega 3's from their wild diet, while farmed fish eat a manufactured diet.
Mercury doesn't have to be a concern… if you are eating the right fish. The health benefits outweigh the risks when you choose lower mercury fish like Wild Alaska Salmon, West Coast Dover Sole, Atlantic Sea Scallops, Wild Gulf Shrimp, and Atlantic Albacore Tuna. Avoid larger species of fish like Bigeye or Bluefin Tuna, King Mackerel or Swordfish.
Frozen fish is a great option. Freezing does not affect the nutrients in fish, and leaves all the amazing Omega 3's intact. Flash frozen fish is "Fresher than Fresh" since it is frozen right after being caught, at the peak of freshness. Frozen fish also has a lower carbon footprint than fresh, as it can travel by ground rather than air.
A Full Recap of the Eat to Beat Disease Seafood Series
Day One: Learn some facts about seafood and its ability to help you fight and prevent certain diseases.
Day Two: Hear from Sea To Table's Founder and CEO Sean Dimin on the topic of wild vs. farmed and how you can make better choices when it comes to your seafood.
Day Three: Learn the truth about mercury and seafood. Click here to read the full article.
Day Four: Listen to a detailed conversation with Sean Dimin, Founder and CEO of Sea To Table that goes little deeper on the topics shared throughout the week.
---
← Older post Newer post →