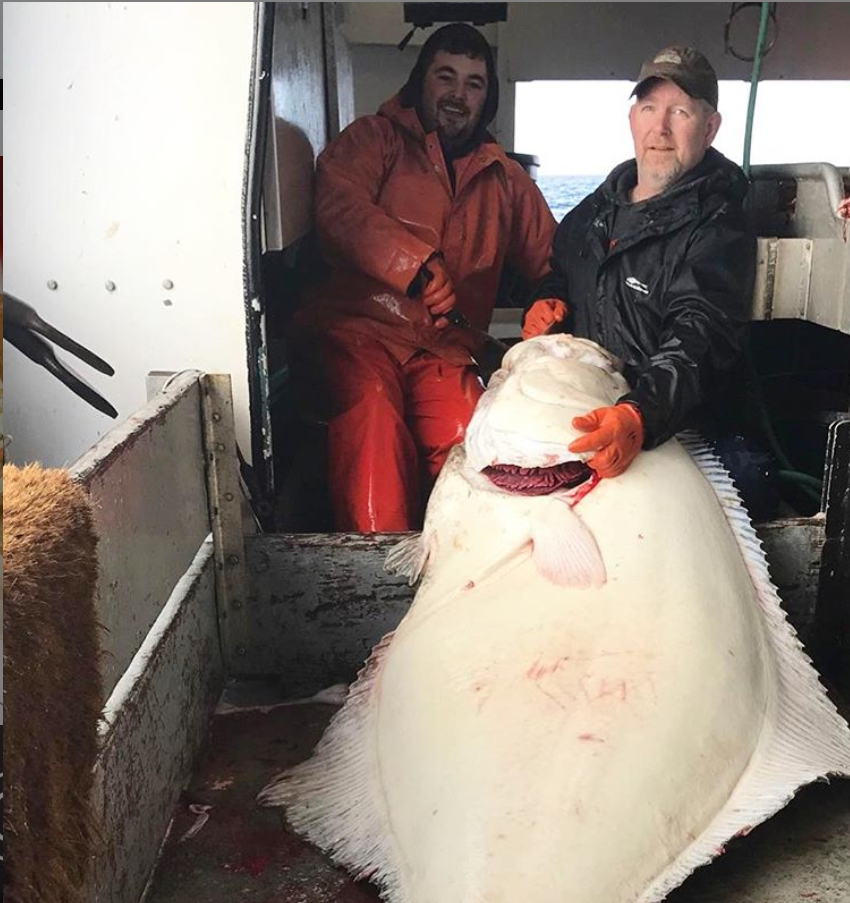 One species that never fails to inspire us is the great Pacific Halibut, everyone's favorite monster flatfish and a perfect embodiment of the spirit of sustainable fishery management.
Native Americans have fished for Halibut off the west coast of North America for hundreds of years. The U.S. commercial fishery started in 1888, when Halibut were first landed in Tacoma, Washington. The fishery rapidly expanded, and by 1910 was operating as far north as southeastern Alaska. However, by 1914, it became clear that Halibut stocks were suffering from unregulated fishing. The Halibut industry petitioned the U.S. and Canadian governments to control the fishery.
The United States and Canada soon signed a convention to preserve the Pacific Halibut resource, enacting the first management measures for the fishery. In 1923, the International Pacific Halibut Commission (IPHC) was formed as a joint management effort by the US and Canada, and continues to manage the fishery to this day.
Certified as sustainable by the Marine Stewardship Council (MSC), Halibut have healthy stocks and the fishing methods prevent bycatch and damage to ocean habitats.
Halibut are here to stay!
---
← Older post Newer post →