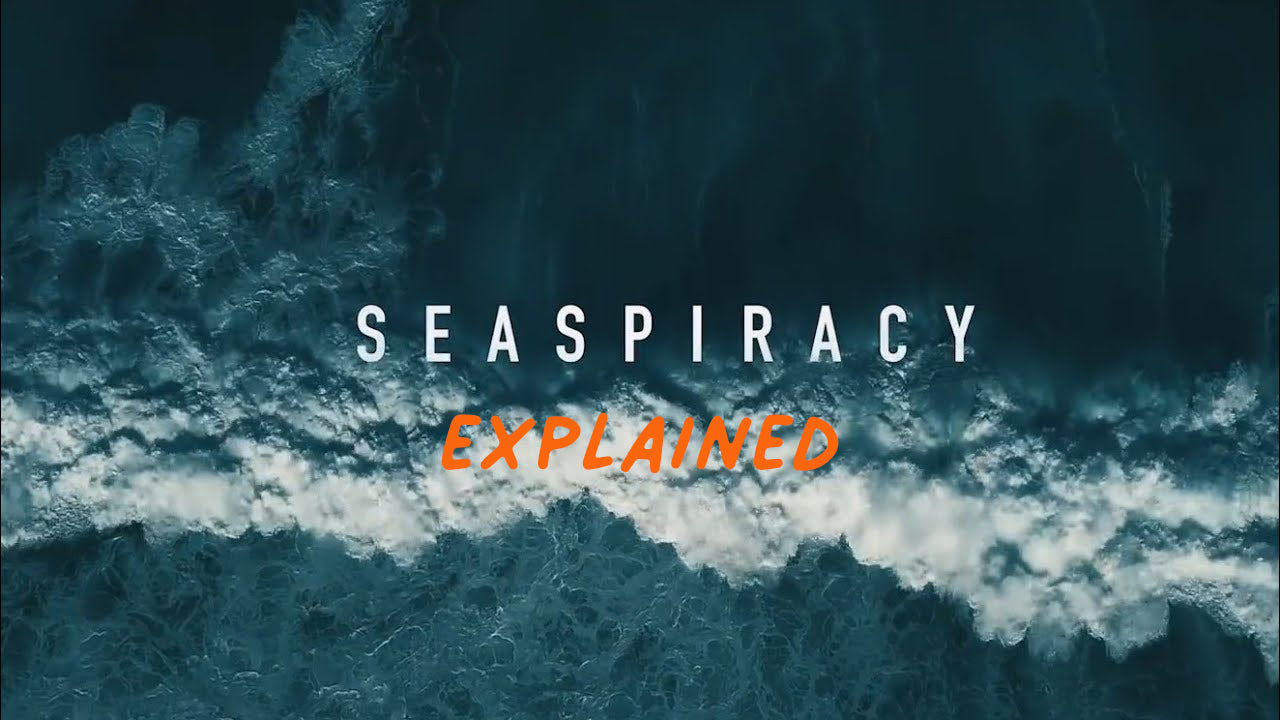 Seaspiracy, the popular Netflix documentary, gets a few things right. Our oceans are in trouble. Climate change, unsustainable fishing practices and plastic debris are all existential threats. Yet this film is littered with factual errors, consistently misrepresents important ocean conservation issues, and draws conclusions that are not supported by the evidence. This is particularly disappointing because these profound inaccuracies risk obscuring the real issues the documentary brings to light.
Here are some things you may want to know about the film and it's allegations.
Claim: Sustainable fishing doesn't exist.
Fact: It does, and the US leads the way. The University of Washington, in a landmark study, has found that nearly half of the fish caught worldwide are from stocks that are scientifically monitored and, on average, are increasing in abundance. Effective management appears to be the main reason these stocks are at sustainable levels or rebuilding. And the primary mechanism for fisheries management in the US is the Magnuson-Stevens Act. Under the MSA, we are ending overfishing and rebuilding stocks, which strengthens the value of fisheries to the economy, communities, and marine ecosystems. American fish is among the most sustainable on the planet.
Claim: The ocean will run out of fish by 2048
Fact: This claim gets repeated several times in Seaspiracy. It is simply not true. This projection, originally put forward in a 2006 paper published in Science, later turned out to be wrong. Management efforts that began in earnest in the 1990's have had measurable success and many fish stocks are rebuilding or have been rebuilt, although overfishing is still a problem in many parts of the world.
Claim: Consumers can't make informed decisions about the fish they eat.
Fact: Seaspiracy falsely concludes that ecolabels like the Marine Stewardship Council (MSC) and dolphin safe tuna are meaningless. These labels are far from meaningless, but it is true that it can be difficult for consumers to make informed decisions about seafood. 90% of the seafood we eat in the US is farmed or imported (often, both) and as such are not regulated by America's stringent management programs. By choosing to eat only wild fish from well-managed US fisheries, you are saying "no" to overfishing practices.
So what does Seaspiracy get right? The oceans are in trouble, and it's up to us to make smart, responsible decisions to ensure it will continue to be viable. Those decisions include limiting our use of single-use plastics, then recycling or responsibly discarding what we do use. We have the responsibility to choose which seafood we eat wisely, with an eye to sustainability. If you are not sure of its origins, be sure to ask "where does this fish come from?" "Is it wild or farmed"? "Was it sustainably caught?" Just the process of asking lets your grocer know that you care, and that influences their decisions all the way up the supply chain.
Sea to Table has never carried farmed or imported fish. You can be sure that all of our fishes are 100% wild, sustainable, and from well-managed US fisheries. If you have any questions about the origins of our fish, it's right on every packet… sometimes even right down to the vessel that caught it. 
---
← Older post Newer post →