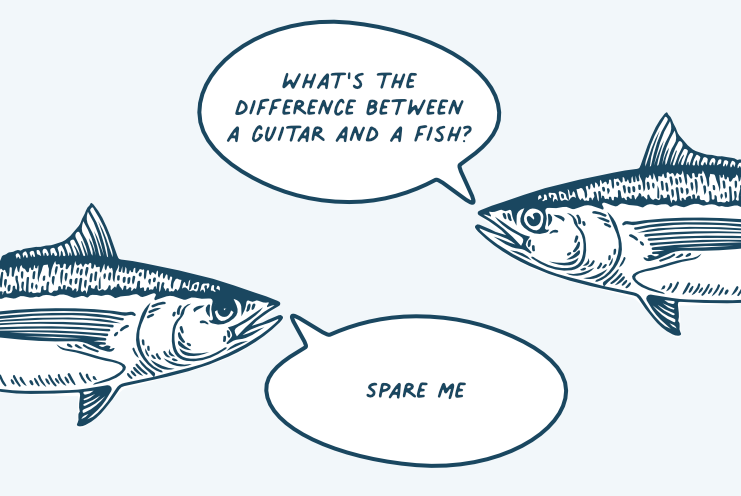 Albacurious? You're not alone. Many of us just know Albacore as grocery store canned tuna, that gray-ish flaky stuff. We're here to tell you about REAL Albacore, the kind sustainably caught in US waters, and delivered to your table in as pure a form as it can be.
Albacore Tuna are known as a highly migratory species, swimming vast distances in search of food. They are found on both the Atlantic and Pacific coasts and unlike larger species like Bluefin, their population is above target. Their smaller size also means that mercury is not so much of a concern with US Albacore. Although both Albacores are the same species (Thunnus alalunga), our fishermen partners offer two distinct but equally delicious preservation techniques.
Tinned Albacore from the F/V Mabel
The F/V Mabel chases the Albacore as they migrate through the Pacific Northwest in the late summer and early fall. Their method of catch is trolling, a hook and line method that results in almost zero bycatch. The fish is handled carefully, then immediately hand-filleted and tinned minutes from the dock, resulting in the highest quality tuna loins tinned in their own juice (no water added). This is The Best Tinned Tuna Ever. The loins come out of the can almost completely intact so the big, meaty flavor of the Albacore comes through cleanly.
Fresh Frozen Albacore from the F/V Ellen Jean
Thousands of miles away, the F/V Ellen Jean targets the Atlantic Albacore for the fresh market. Using pelagic longline gear, they target the Albacore at a deeper depth, avoiding the larger and less sustainable species above. Their Albacore is immediately iced for quality (fun fact: Tuna are a warm-blooded fish) and frozen immediately upon return to the dock, resulting in a "time capsule" of tuna at its peak quality. This is Sushi-Grade Atlantic Albacore.
Both Are Sustainable Choices
Sea to Table offers both tinned Oregon Coast Albacore from the F/V Mabel and Sushi-Grade Atlantic Albacore from the F/V Ellen Jean. The boats and their crews are dedicated to safe and sustainable fishing practices and protecting the Earth's oceans so that generations in the future can enjoy the simple pleasure of Albacore Tuna.
Lunch or Dinner, we've got you covered.
Fresh frozen Sushi-Grade Atlantic Albacore from the F/V Ellen Jean shines with a quick sear in a hot pan, on the grill, or eaten raw in some of the best sushi you'll ever taste. The tinned Oregon Coast Albacore from the F/V Mable is the best you will ever have. It's a popular lunchtime staple in tuna salad, but its versatility does not end there. Try it in a delicious tuna melt, and its whole-loin, no water added canning method makes it perfect for an elegant Salad Nicoise.
Why not try them both today?
Oh, and in case you're still wondering, the difference between a guitar and a fish is that you can't tuna fish. 😉
---
← Older post Newer post →