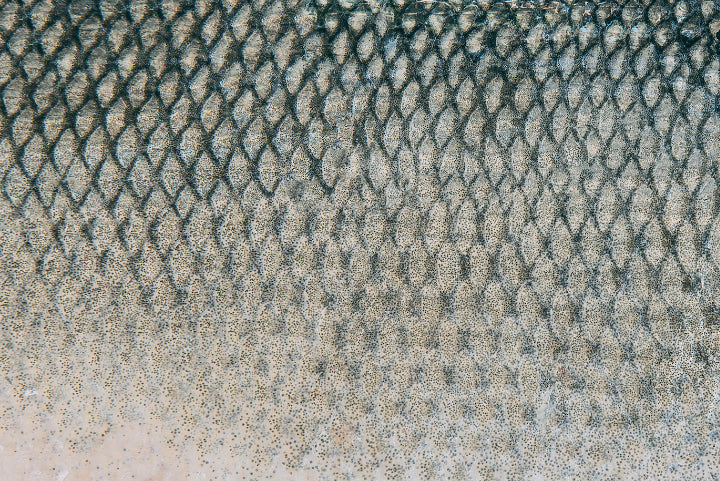 If you are like me, you'll spend any amount of money on skin care products with words like "miracle", "youthful" and "anti-aging". After all, your skin is your body's largest organ and is often the first thing people notice about you. Glowing, supple skin is the holy grail, and Americans spend on average over $300 per year in the quest.
Fish Skin? Really?
Lotions, potions and serums do have their place in your routine. But have you considered adding more skin-on seafood to your diet?
Everyone knows the overall health benefits of fish, and getting in two servings per week has become the norm for many. But, did you know that eating the fish's skin can improve the health, texture, and vitality of your own skin? Eating the skin along with the flesh helps you consume the most nutrients possible from fish. By removing the skin and eating only the flesh, you'll miss out on the many beneficial nutrients and oils in the skin, as well as those found in the fatty layers of flesh attached to the skin.
What Makes Fish Skin So Good For Your Appearance?
Fish skin is not only a gourmet treat, it's loaded with skin-enhancing ingredients like Collagen and Vitamin E. Collagen is essential for skin elasticity and suppleness, and Vitamin E helps skin retain moisture and protects cells from UV damage. And don't forget: fish skin is packed with omega-3s, which help fight stress and put you in a good mood. And when you feel good, your skin is radiant. And then there's protein, the building blocks of the muscles that give you that terrific smile.
Fish Skin Tastes Great
A caveat here: we're not talking about the mushy or floppy skin that results from preparations such as steaming or poaching. That is best removed. Also, you may want to forgo the skins of farmed fish, which may have contaminants.
Sea to Table only sells wild, US sustainable fish that you can trust. Some of our skin-on favorites include:
Follow these tips for crispy, perfectly seared skin, or even fry it on its own for a crunchy snack that is becoming more popular in restaurants and stores.
We're not saying you should throw out that jar of miracle anti-aging cream, nor do we promise overnight results. But when it comes to fish skin, your own skin will love you for eating more of it.
---
← Older post Newer post →