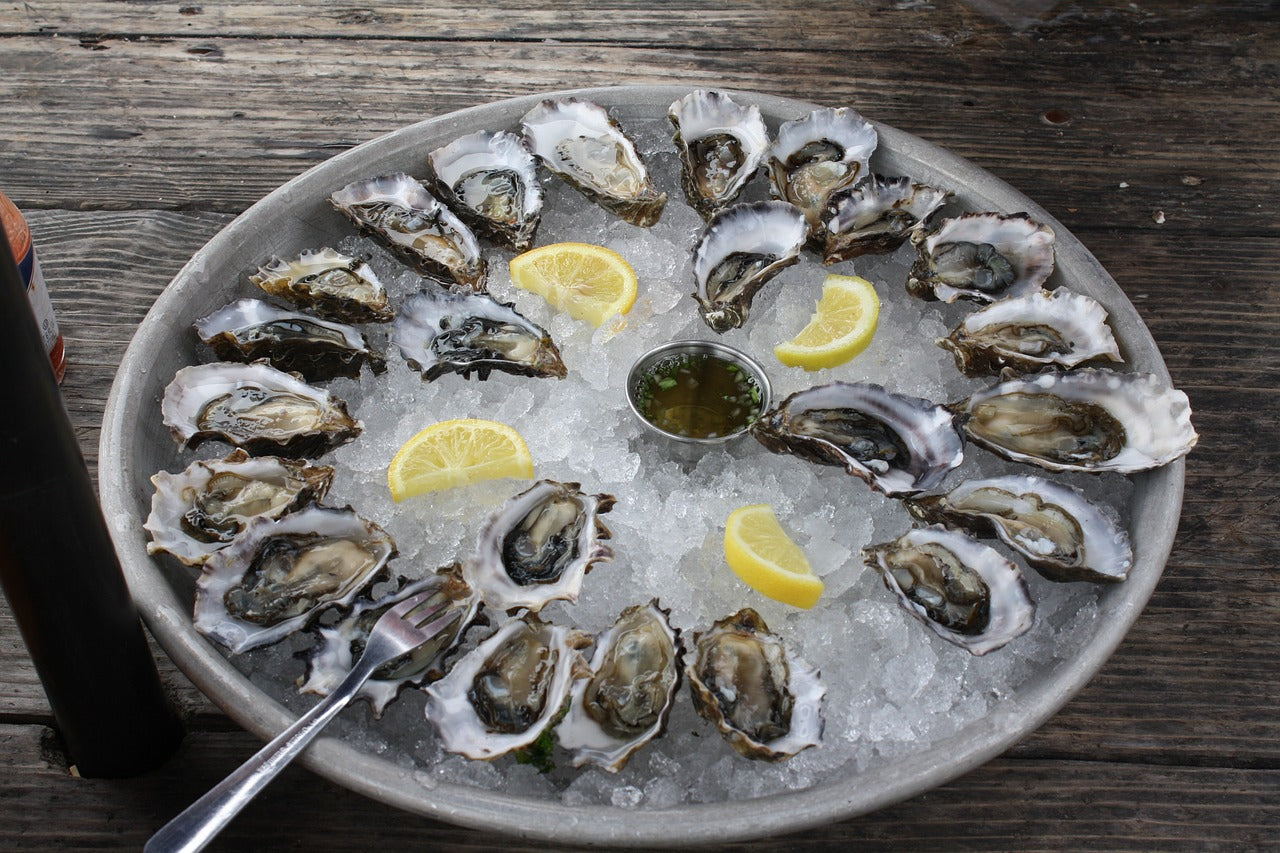 National Oyster Day is coming up on Saturday, August 5th! As a tribute to our favorite bivalve, we wanted to share some important facts about the shellfish that make our hearts - and bellies - so happy. With oysters, beggars can in fact be choosers when it comes to sustainability.
Keeping our Oceans Clean
Oysters and other bivalves are extremely efficient at improving their natural environments by acting as a natural filtration device. As a result, oysters take on the the unique flavor of their marine ecosystems like a vintage red does in the South of France. Like a terroir for wines, some refer to this characteristic as the oyster's "merroir." For instance, an oyster growing in a marsh or upper bay will be less salty and briny than its ocean-born cousin. Other environmental aspects that influence oyster flavor include the different minerals present, the amount of seaweed growing, or the type of algae the oyster may be filtering in its surrounding area.
Because they are filter feeders, make sure you know where your oysters are coming from. At Sea to Table, we always ensure that the oysters we ship to restaurants come from pristine aquatic environments free from pollutants.
Top Rated in Sustainability
Oysters (both farmed and wild) are a very sustainable species - even our friends at Monterey Bay Aquarium's Seafood Watch give the green light! There are no stock level concerns, and because they are relatively small in size, oyster harvesting results in minimal to no bycatch. Plus, both naturally-occurring and manmade oyster beds help bolster coastal resilience, protecting waterfront communities against storms and flooding.
There you have it - the oyster is the one of the best sustainable seafood options around. In honor of its big day, be sure to slurp up an ecological powerhouse on Saturday, August 5th for #NationalOysterDay.  
---
← Older post Newer post →