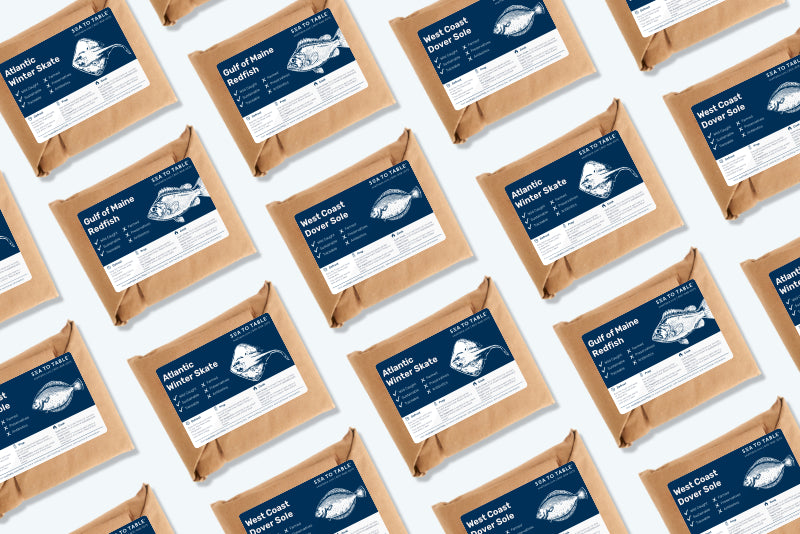 Gulf of Maine Redfish, Atlantic Winter Skate and West Coast Dover Sole populations may be thriving, but neither fishermen nor consumers are paying them much attention. In most years, only a small percentage of the allowable catch of these fish are taken. Add to that the fact that some, like skate, are considered bycatch. Plus, Lobstermen use the majority of Gulf of Maine Redfish landed as lobster bait. These are some seriously underutilized species that, like Rodney Dangerfield, get no respect. 
Underutilized Species are Good for Your Palette, Your Pocketbook and Your Planet
A shift in demand, even a little, from keystone species like salmon and tuna to more bountiful and sustainable, but underutilized fish like these, create a stronger market for US fish overall. Fishermen have more diverse sources of income throughout the year. Underutilized fish benefit for your pocketbook as well as the fisherman's.
Give These Under-Appreciated Fish Some Love
Sea to Table is proud to work to make these lesser known delicacies easily available to the public. Gulf of Maine Redfish, with its large flake and crustacean-like flavor, is an easy and inexpensive addition to your weeknight table. Atlantic Winter Skate, once relegated to either the trash or to high end restaurants, is just waiting for you to try. And just wait until you try the West Coast Dover Sole.
Consider giving these fish some love next time you place your Sea to Table order. You'll save some money while you help protect and grow the bounty of the oceans. Consider adding Gulf of Maine Redfish, Atlantic Winter Skate, or West Coast Dover Sole to your cart today.
---
← Older post Newer post →