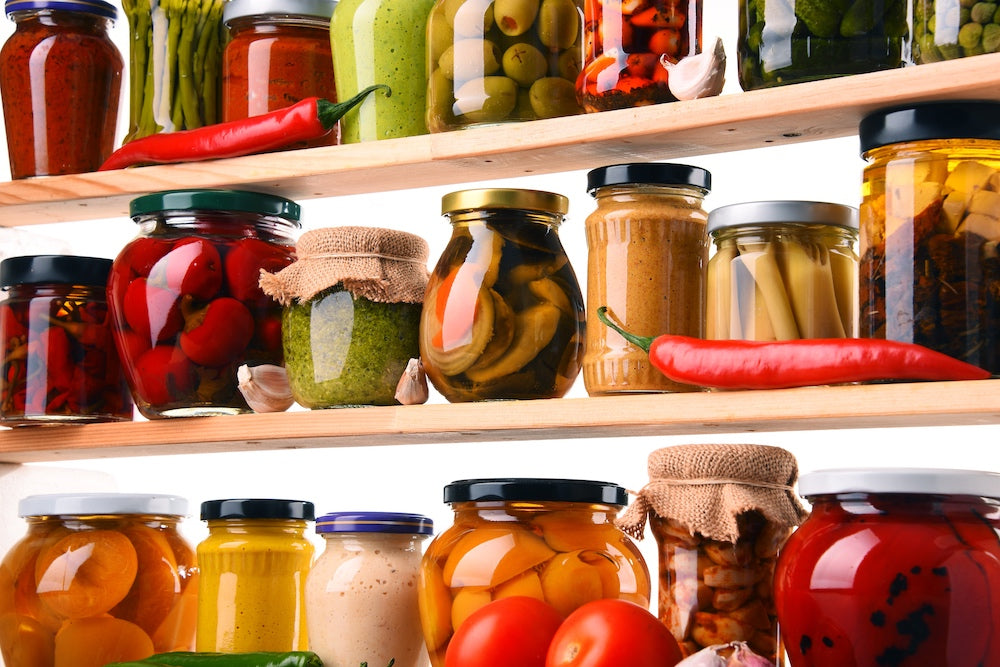 When your box of Sea to Table seafood arrives, it's more than just awesome fish. It's a box of inspiration, ready for you to whip up simple 15 minute weeknight meals as well as special occasion dishes perfect for date night or company. Seafood's versatility is unparalleled, but preparation is the key. Here are a few common pantry staples you should have on hand, as well as some more unusual ones you may not have thought of.
What Pantry Staples to Have On Hand
Olive oil: great for sautéing or as a finishing touch to a Crudo, or for poaching Albacore tuna for a Niçoise salad.
Lemons: just a squeeze of lemon brightens almost any seafood dish.
Butter: need we say more? Fat is flavor, and butter compliments the leanness of fish and makes it taste oh-so-good. 
Curry Paste and Coconut Milk: the base ingredients for any seafood curry, one of the easiest go-to meals. Try our endlessly adaptable Green Curry Salmon, which can be prepared with any veggies you have on hand.
Panko: these versatile Japanese breadcrumbs make for the crispiest coating, like in our Fish Fingers recipe.
Mango Chutney: you may not have thought of these exotic condiment as pantry staples, but you'll be a convert when you discover how easy and tasty it is when used as a glaze, such as we use on our Mango Chutney Glazed Redfish.
Capers: these briny buds are an essential for whipping up a homemade Tatar sauce, and they are absolutely indispensable in one of our favorite simple recipes, Atlantic Skate Meunière.
Wondra Flour: a light dusting of this finely milled flour takes sautéed fish to the next level. It's a tried-and-true method to develop a lovely crust.
Mayonnaise: brush a light coating mayonnaise on fish you plan to grill or broil. It stops fish from sticking and seals in the moisture, as in this recipe for Grilled Halibut.
Parchment Paper: once you've learned how to make fish en papillote, you'll find yourself turning to the technique over and over again. Start here: West Coast Dover Sole en Papillote.
Need More Inspiration?
Once you have these pantry ingredients on hand, the possibilities are almost endless. For more recipe inspiration and some great tips and tricks, visit our Prepping Your Catch page.
---
← Older post Newer post →