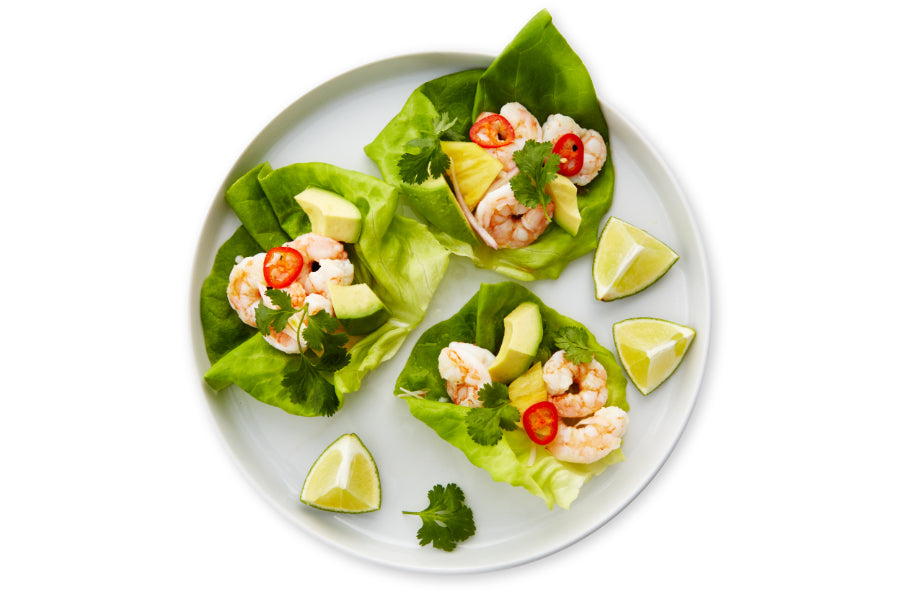 Shrimp is the most popular seafood in America, and it's easy to understand why. Our Wild Gulf Shrimp's fast prep time and it's sweet and succulent flavor make it easy to love -- and to cook.
Recipes
What to Do
1. Defrost slow and steady. Move shrimp to the fridge 24 hours before you plan to cook it. If you're short on time, let the shrimp sit (in packaging) under cold running water, turning every few minutes, until fully thawed.
2. Season well. Sprinkle with salt, pepper, and any other spices included in your recipe.
3. Mind your recipe. Our shrimp comes peeled and deveined in a 10-ounce pack (about 18 shrimp). Some recipes might call for more or less.
4. Get cooking already!  
What Not to Do
1. Never defrost in the microwave. No matter how desperate you are. Microwaving the shrimp could cost you its nice tender texture.
2. Avoid overcooking. Shrimp cook fast due to their size and low fat content. To avoid a rubbery meal, remove from heat as soon as the shrimp turns pink and tightens into C shapes.
3. Don't forget to share! Post your dish on social and tag us @sea2table on Instagram or Facebook.
---
← Older post Newer post →