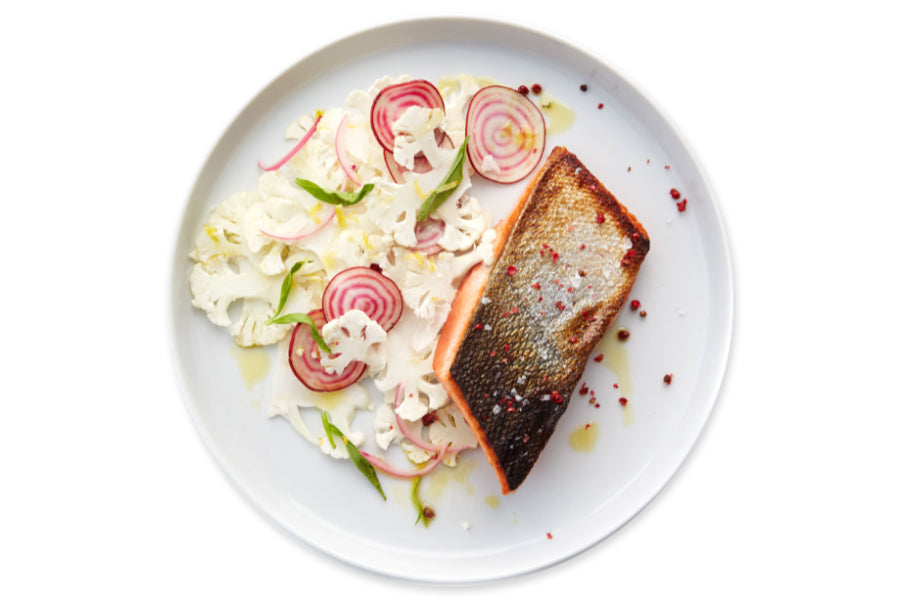 A favorite dish of fishermen, chefs, and fish lovers, our Alaska Coho Salmon, Alaska Sockeye Salmon, and Wild King Salmon are gourmet salmon options loved for its fine flavor and bright color. 
Recipes
What to Do
1. Defrost slow and steady. Move your salmon to the fridge 24 hours before you plan to cook it.
2. Season well. Sprinkle salmon fillets with salt, pepper, and any other spices included in your recipe.
3. Mind your measurements. Our salmon comes filleted and skin-on in two 6 ounce servings. Some recipes might call for bigger or smaller fillets or for skin-off. Adjust your measurements accordingly.
4. Get that crispy skin!  
What Not to Do
1. Never defrost in the microwave. No matter how desperate you are. Microwaving the fillets could cost you their nice texture.
2. Avoid overcooking. Wild salmon cooks fast due to its low fat content (compared to farmed salmon that can take some serious heat). To avoid a tough fillet, turn off the heat just before your fish is done to your liking.
3. Don't forget to share! Post your dish on social and tag us @sea2table on Instagram and Facebook.  
---
← Older post Newer post →