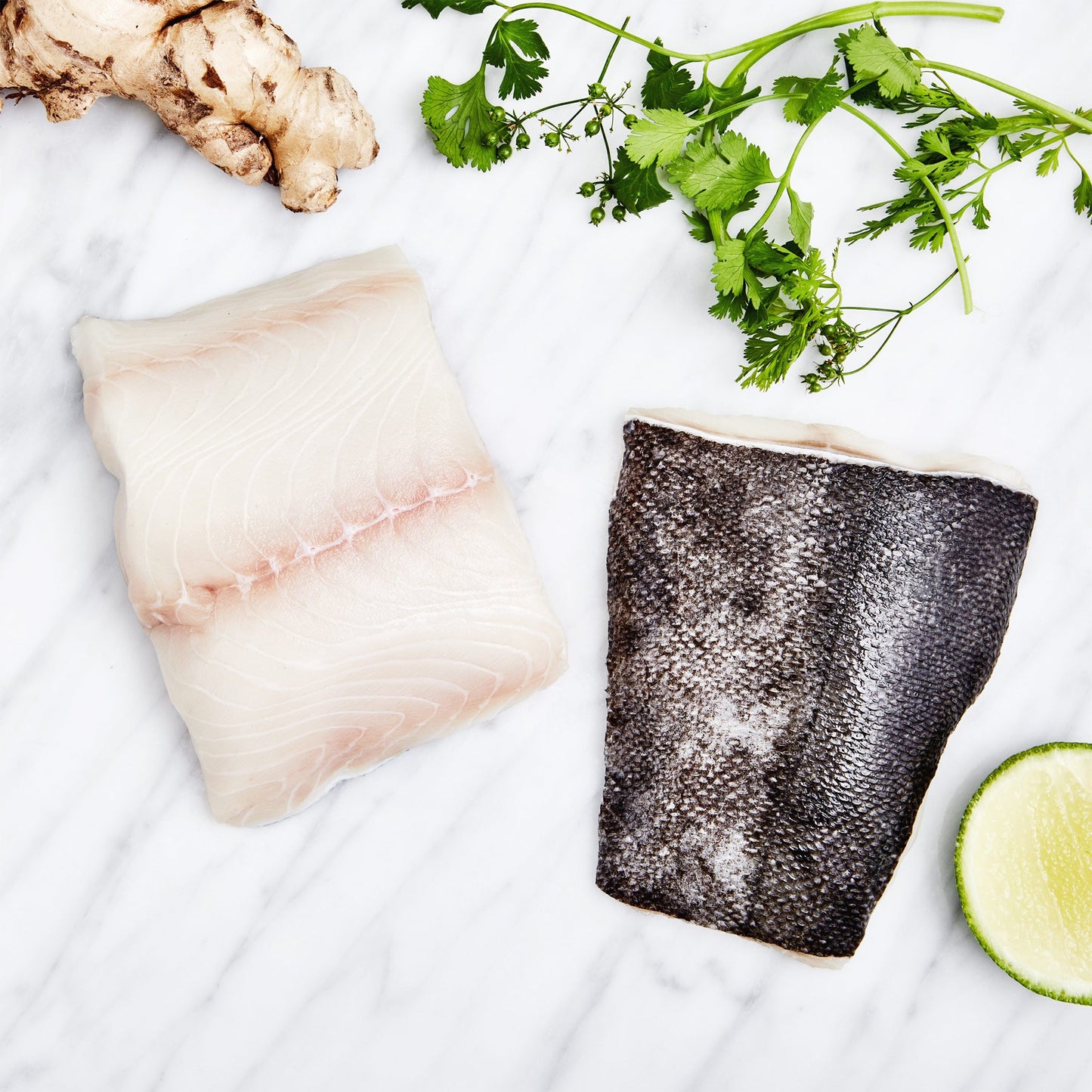 If you've never tasted Pacific Black Cod, you are in for a treat. Perhaps you have heard of Nobu's famous Miso Black Cod, or tasted Smoked Sable from your neighborhood delicatessen, but it's rarely found in US stores. Most of US-caught black cod are exported to Asian markets, and that's a shame. This incredibly tasty, healthy, easy-to-prepare but under-appreciated fish deserves a second look.
A Fish By Many Other Names
Commonly known as Sablefish, Coalfish, Alaskan Cod or Butterfish as well, Black Cod looks much like cod, even though they are not actually part of the cod family. They are found on the rocky floor of the North Pacific at depths of 200 fathoms or more. They can grow up to 3ft in length and weigh over 50 lbs!
Pacific Black Cod is a Sustainable, Responsible Fishery
Sea to Table wild-caught Pacific Black Cod is a smart seafood choice because it is sustainably managed and responsibly harvested under stringent U.S. regulations. These include vessel monitoring either by satellite VMS (vessel monitoring systems) or in person by an NOAA observer. The majority are taken by longline gear. The lines, some nearly a mile long, are deployed from a fishing boat. The fishermen retrieve them and carefully land the fish onto their vessels. They observe strict limits and bycatch protection. Whether taken by longline, pot or trawl, fishing for black cod creates little impact on their environment.
More Omega-3 Fatty Acids Than Any Other Fish You Can Buy
Pacific Black Cod is the highest fish in heart-healthy Omega 3's, even above Salmon or Tuna. They provide iron, calcium, copper and other minerals that promote eye and bone health while boosting the immune system. Pacific Black Cod is an excellent source of high quality protein and, due to its low mercury levels, it is a good choice for pregnant or nursing women.
But What Does It Taste Like, and How Do You Cook It?
They don't call it Butterfish for nothing. Its silky, creamy white flesh and its high-fat content makes it forgiving to the novice cook because the fat acts as a buffer against overcooking. Our take on Nobu's famous Miso Black Cod is a simple dish easily prepared at home. Sautéed, oven baked, and (especially!) barbecued, this versatile fish deserves a place on your menu.
Now Available On Your Doorstep
Sea to Table is proud to offer American wild-caught Northwest Black Cod as part of our lineup of healthy, sustainable fish choices. Pre-portioned, flash-frozen filets (with those pesky pin-bones removed) arrive in perfectly sized 8 ounce packages; a perfect two-person meal you can have on the table in minutes.
---
← Older post Newer post →