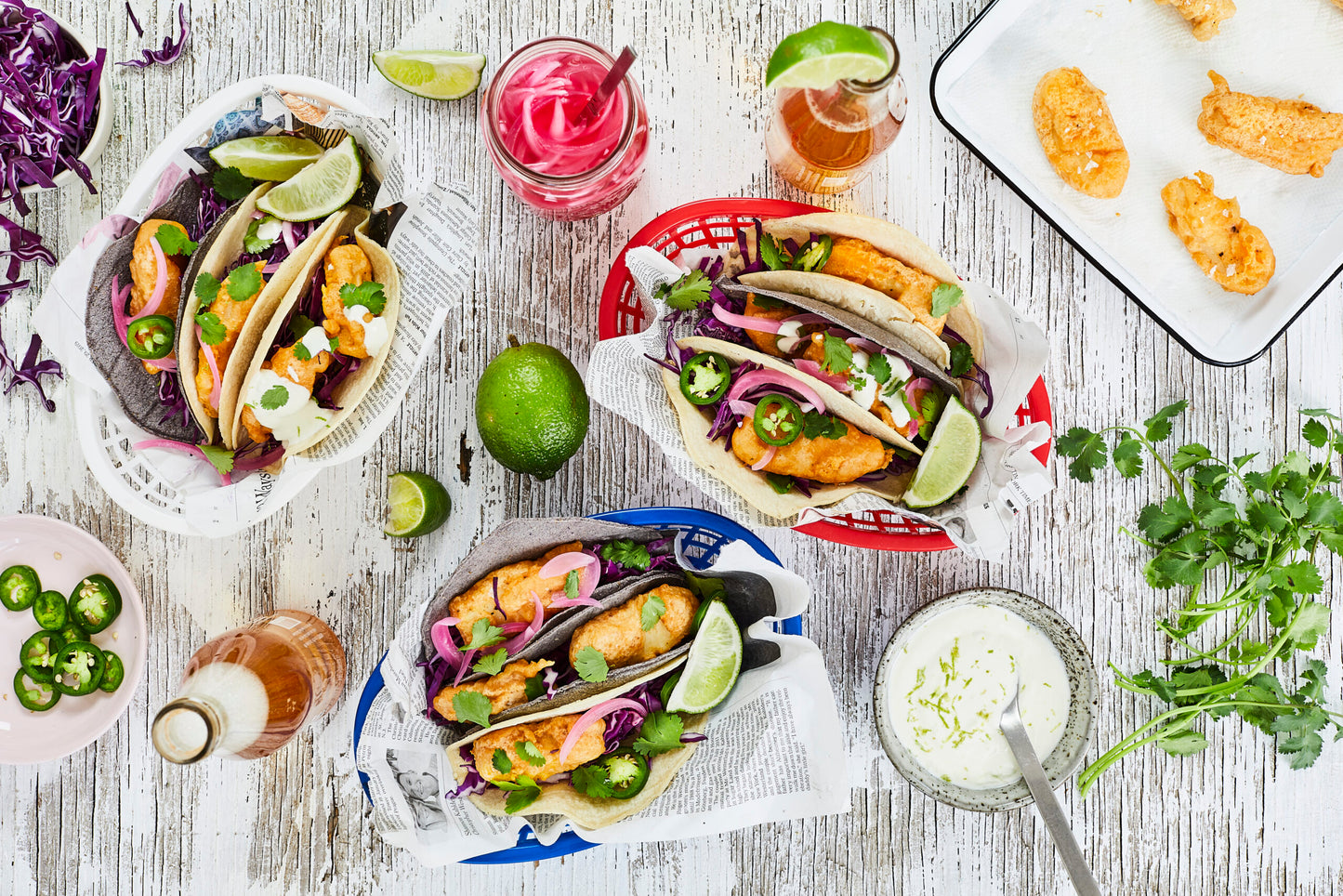 What's more crowd-pleasing than fish tacos? How about fried fish tacos featuring our sustainable Northwest Pacific Cod—green-listed by Monterrey Bay Aquarium's Seafood Watch, and certified sustainable by the Marine Stewardship Council.
Fried Fish Tacos
Serves 2
Ingredients:

12 oz Northwest Pacific Cod fillets (or other white firm fish such as Pacific Halibut)
Salt and Pepper
¾ cup Flour
½ tsp Smoked Paprika or Chipotle Powder
1 cup (8oz) Beer
Oil for frying (1-2 inches deep)
Tortillas
All you favorite taco toppings such as but not limited to: avocado, lime crema, pickled red onions, jalapenos, crisp cabbage, cilantro...
Preparation (see video below!):
Let the fish thaw in the refrigerator for 12-24 hours. Then pat the fish dry, cut into sticks and season with salt and pepper
Heat the oil to 350-375°F
Mix flour, smoked paprika, some salt and pepper and the beer together in a bowl. The batter should be thick.
Dip the fish pieces into the batter, let the batter drip off, then transfer directly to the hot oil and let them fry until golden, approximately 3 minutes.
Transfer to a plate lined with paper towels for the oil to drip off. Sprinkle with sea salt and serve immediately.
---
---
---
← Older post Newer post →