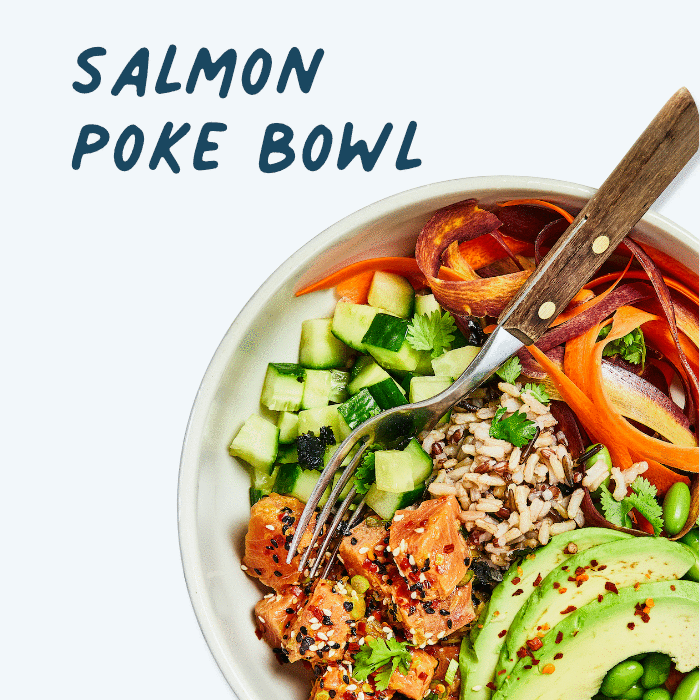 Yeah, it's hot outside. And it's hot inside too. Especially in your kitchen, where the thought of turning on the oven or standing over a hot skillet evokes the dread of hellfire and brimstone. Sure, you could step outside and grill, but that's almost as bad.
It's the dog days of summer and what you really just want to do is stick your head in the freezer. Hey...that's a great idea! Open the door and bask in the chilly air while you choose a pack from your Sea to Table freezer stash. There are so many wonderful ways to prepare our fish… and heat is not required! Read on to discover some of our favorite cold fish dishes that don't require heat for a refreshing summer meal.
The cold seafood salad known as Poke (Po-keh) certainly isn't new, but is experiencing a wave of popularity. This traditional Hawaiian dish of cubed fish (Poke means "chunk"), simply marinated and served cold, is a fad we hope sticks around for a long time. Check out our recipe for a simple, make-at-home poke featuring our delicious Wild Alaskan Coho Salmon that's on the table in 30 minutes or less.
Okay, this recipe does involve a bit of heat, but only a tiny bit.
Seared Tuna, cooked ever so quickly ("black and blue" in chef speak), is found on restaurant menus across the country and across the globe. But all too often that's where the tuna also come from—somewhere across the globe. Sourcing only the finest wild-caught American Tuna from the US Atlantic Ocean makes this simple take on a restaurant classic even more appetizing, clean and worthy of applause when you set it down on the table.
Gravlax, salmon cured in sugar and salt until it is silky smooth, is incredibly easy to make. It only takes about 10 minutes to put gravlax together, and a short 24 hours later, you'll have perfectly cured fish.
---
← Older post Newer post →