Sea to Table

Tags:

Alaska, Alaska Coho Salmon, alaska salmon, Alaska Sockeye Salmon, baking salmon, buy fish online, buy seafood online, coho salmon, cooking fish, cooking salmon, cooking seafood, cooking tips, easy salmon recipe, fish, fish facts, fish online, fish questions, fish recipe, fish recipes, online seafood delivery, order fish online, order seafood online, oven roasting salmon, recipe, recipes, salmon, salmon cooking teperature, salmon cooking tips, salmon fillets, salmon recipe, seafood questions, seafood recipe, seafood recipes, seafood tips, sockeye salmon, when is salmon done, wild alaskan salmon, wild caught salmon, wild caught seafood, wild salmon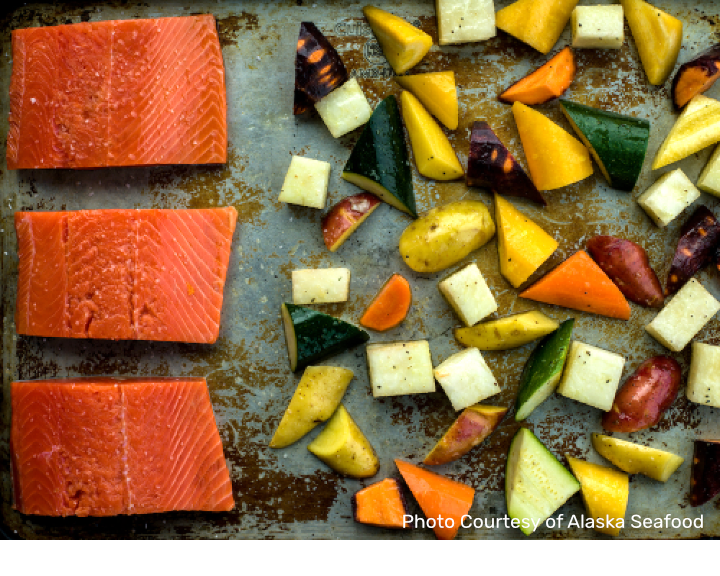 When you need dinner on the table in just a few minutes, oven-roasted salmon is a life saver. But at what temperature should you cook it, and for how long?
---
Sea to Table

Tags:

Alaska Sockeye Salmon, buy seafood online, ceviche, coho salmon, cooking fish, cooking seafood, cooking tips, crudo, cured salmon, eat more fish, FAQ, fish questions, Flash Freezing, flash frozen, fqa, frozen, frozen fish, frozen fish delivery, frozen seafood, oceans, online seafood delivery, order fish online, order seafood online, poke at home, poke recipe, raw fish, salmon recipe, scallops, scallops recipe, seafood, seafood delivery, seafood online, sushi-grade, sustainability, sustainable, sustainable seafood, wild alaskan salmon, wild caught salmon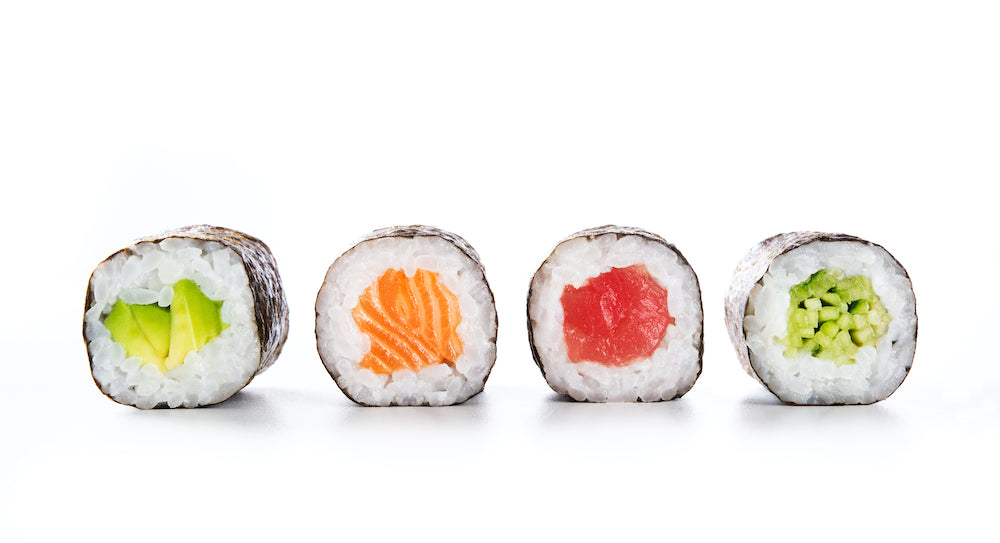 Can you eat your Sea to Table fish raw? The answer is yes.  
---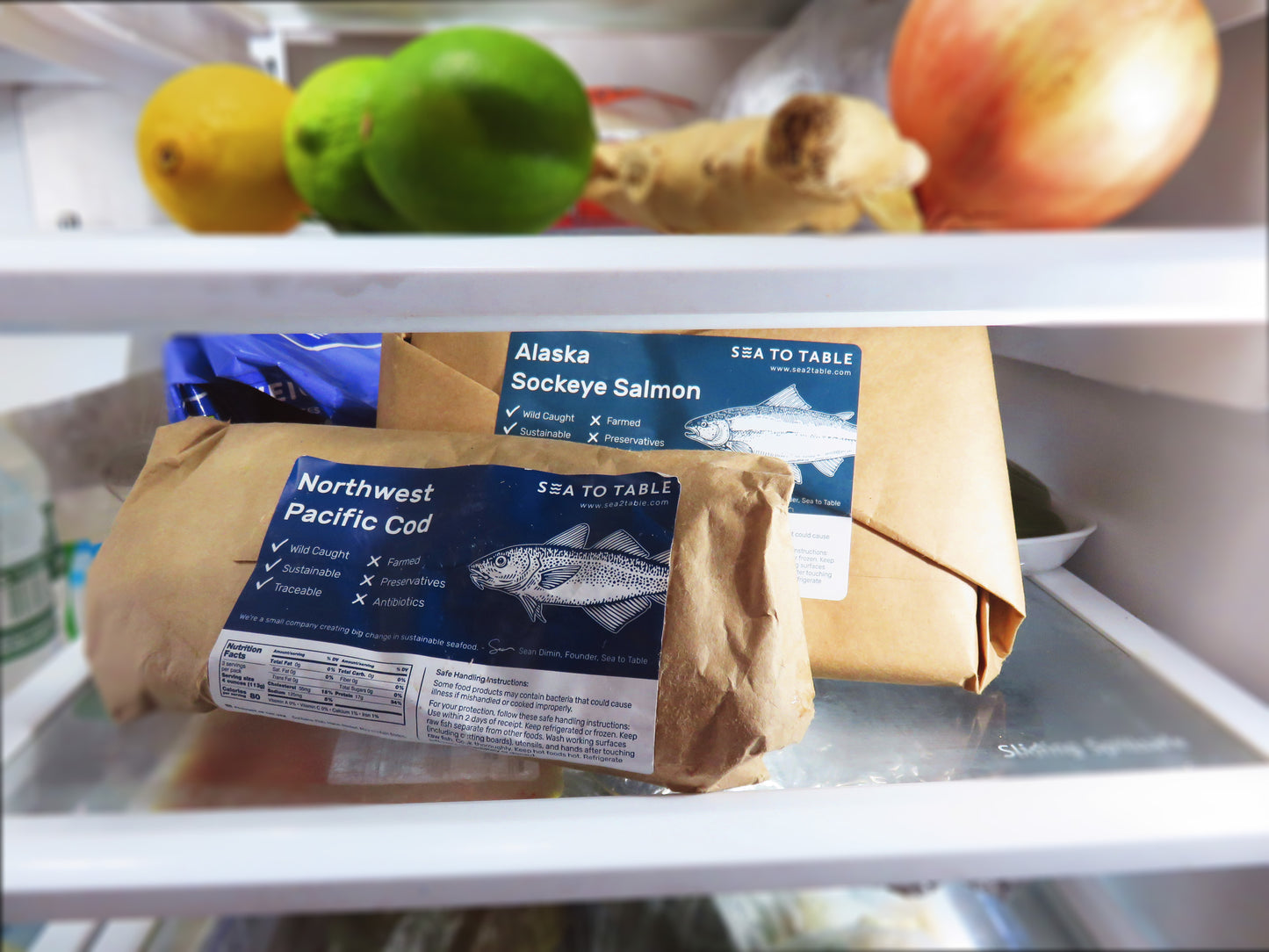 Meal planning should be the most fun, not stressful, part of your week. And at Sea to Table, we want you to feel good about the fish you eat. Thinking ahead to defrost your fish can seem like an extra step, but we promise it's worth the wait. Follow our tips for an easy and proper thaw: Slow & Steady Is Key While we flash-freeze our seafood in seconds to guarantee peak freshness, the defrosting process is not quite so speedy. For the best texture and most delicious flavor, thaw your seafood in the fridge for 24 hours before you plan...